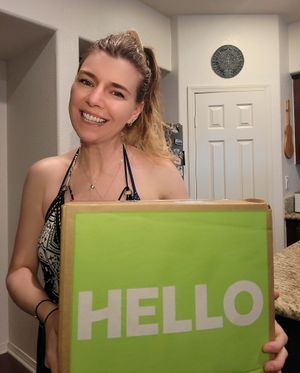 (SELECT & COPY THE CODE BELOW)

POGHF4050
I'm excited to announce my collaboration with the amazing meal kit delivery service, HelloFresh (yes, the very same that Neil Patrick Harris promotes!)!

This week, if you use my code POGHF4050 on HelloFresh.com you will get 16 FREE MEALS across 7 boxes + 3 surprise gifts!!! 

Use the code POGHF4050 or go directly to my link: https://strms.net/hellofresh_marinavmusic
(offer expires Sept 30, 2022, so hurry! :) ).
HelloFresh is world's leading meal kit service. 
They pride themselves in quality, sustainability and diversity & ease of recipes, so you have something new to easily cook a few times a week (I chose 2 meals a week, but you can do more)! It's affordable and fun!
I just signed up for my first meal kit and will do a very fun unboxing this Tuesday, Sept 20, during my stream on Twitch.tv/MarinaVmusic 6pm US Pacific (8pm Central, 9pm Eastern)
Please let me know if you join! (you can easily skip weeks or even cancel at anytime, btw)
https://www.hellofresh.com code POGHF4050