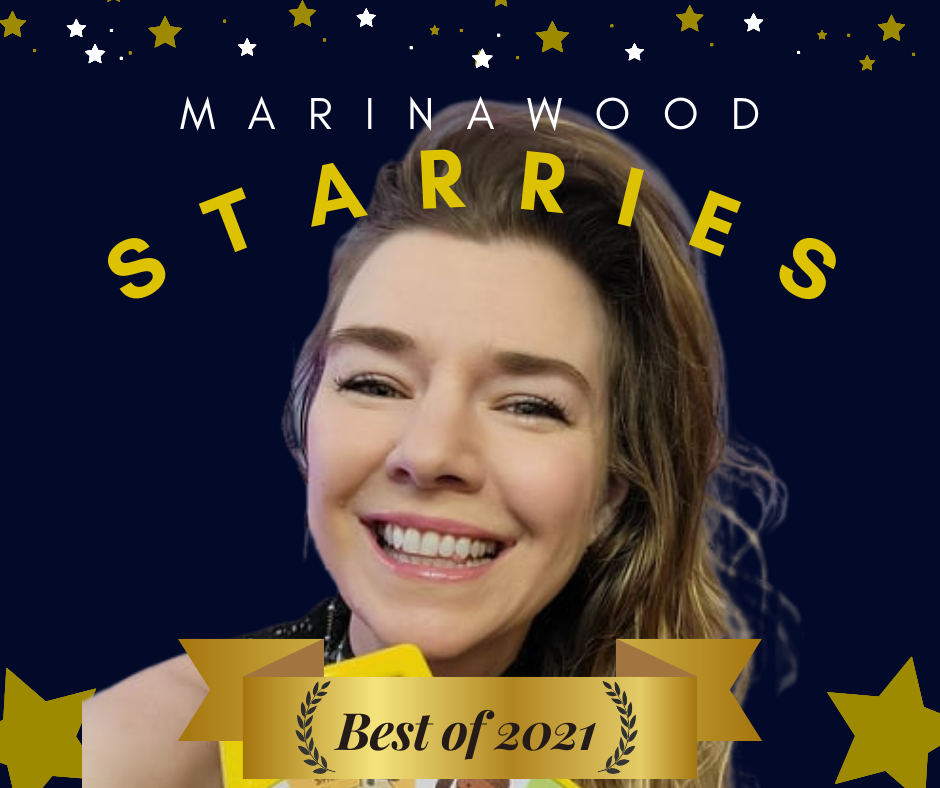 Tonight, Dec 30th, 2021!
Viewer appreciation awards - the 1st Annual Marinawood Starries!!  :) 
HUGE thanks to everyone who's been a big part of our streams in 2021! 
I streamed 3x week this year, totaling 123 shows (290 hours). I sang your song requests, we talked and laughed (and sometimes cried), had weird and entertaining discussions (whale blubber, anyone?) and shared what was on our minds and in our souls. 
I am so grateful to all of you, wonderful people from all around the world, and to fellow artists who raided us, for making Twitch such a beautiful community!!!!! 
See you soon!!! twitch.tv/MarinaVmusic Thursday 7pm US Pacific (Fri 3am London, 6am Moscow, 2pm Sydney)