Dear friends, 
The Christmas Collection is here!
Download all 10 songs (or buy a CDR) at https://MarinaV.com/album/2361556/christmas-collection
(or at https://MarinaV.bandcamp.com)

Stream the first 5 songs on Spotify here 
Free download for members of our 2 Songs a Month Club on Patreon.com/MarinaV (you can join too!)
The 10 track album features both the classics and the Marina V original Christmas songs I have recorded over the years (plus Auld Lang Syne).
I hope you enjoy them and have a wonderful holiday season with your family and friends, full of love, music and inspiration. 
Track list:

1.Magical Christmas (from My Star, 2011) 03:22 
2.Christmas Is Going to Suck Without You (single, 2010) 02:13 
3.On This Christmas Night (from Something Of My Own, 2003) 03:59 
4.On This Christmas Night (live in studio, 2019) 04:48 
5.O Holy Night (2019) 03:23 
6.Have Yourself A Merry Little Christmas (2015) 02:37 
7.I'll Be Home For Christmas (Bing Crosby cover), 2021 02:21 
8.We Wish You A Merry Christmas (in Russian) 2021 01:48 
9. Silent Night (Stille Nacht) 2020 02:11
10. Auld Lang Syne (2021) 01:49
If you're a member of my 2 Songs a Month Club on patreon.com/MarinaV , you already have these songs :)
 
As an agnostic quarter-Jewish Soviet-raised Russian Orthodox-baptized California-residing free spirit, I somehow ended up writing three original Christmas songs in the years.  
I think it's all Nick's fault because every season he immerses me in American Christmas music, the whole range of it, from the Bing Crosby standards, Charlie Brown & Elvis to The Brady Bunch and even Santa Claus Conquers the Martians.  Under the influence of all of the above and combined with the fact that I've always missed my family (in Moscow & in Australia), the result is these three original Christmas songs.
Fun note: a few years ago Nick & I had a chance to meet Ray Evans, the amazing songwriter who penned "Silver Bells", "Que Sera, Sera", "Mona Lisa", and many more. He invited us to his house where we played "On This Christmas Night" for him. The song ended and he asked to play it again. He said "This is a beautiful song. I wish you as much success with your Christmas song as I've had with mine". It was one of those moments I will always remember. And, I'd be happy with even 1/100th of the success Ray had with his Christmas song :)  P.S. Ray Evans said that the original title of "Silver Bells" was "Tinkle Bells", but his secretary kept laughing and finally explained to him what "tinkle" meant. :)
Hugs and lots love,
Marina :)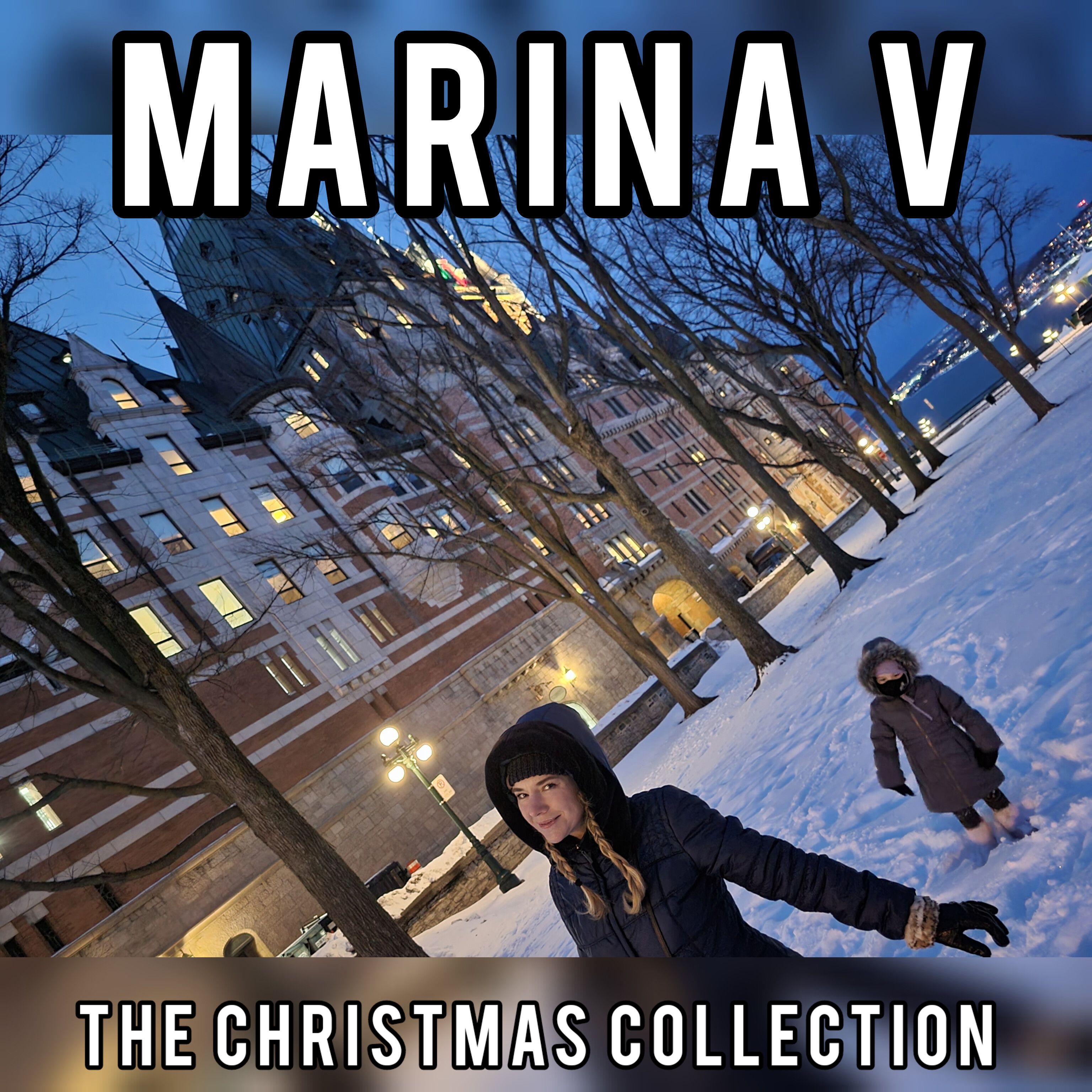 Photo from the magical Quebec City, Nov 2022.