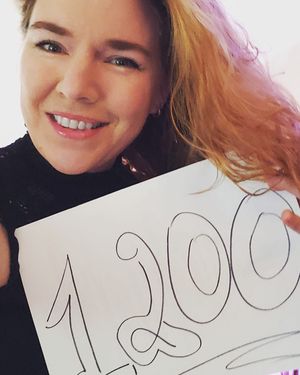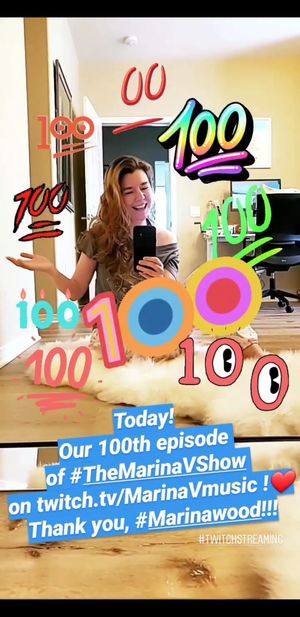 we just played our 100th episode on twitch.tv/MarinaVmusic !!!
I'm really proud of this accomplishment and the beautiful community - Marinawood - that has grown over the last year. 
Nick & I started this online concert series, The Marina V Show, when I was 7 months pregnant (March 2019), as a substitute for touring after having the baby. 
At that point some even scoffed at the idea of online concerts (and now everyone is doing it! ha). 
And as you can imagine starting livestreaming in the most transformative period of my life wasn't the easiest. 
But our amazing community of loveliest people (from all walks of life from all around the world) has been the most supportive and so very forgiving of this new mama :) 
We share, we laugh, we sometimes cry, have ongoing inside jokes and support each other. 
THANK YOU to all who made these first 100 shows amazing!! 
Extra special thanks to our show producer, Karen Allen, who brought us to Twitch in the first place, and to everyone in Marinawood for all of your love. 
It's beautiful and I am grateful. 
Here's to the next 100 shows!
--------------------
and... last week I performing the 1,200th concert of my career! 
Nick & I have played shows all around the USA & Europe + Russia and Australia, from cozy private concerts to beautiful theatres and everything in between (including our online concerts). 
We have gotten to meet the nicest people and to travel and experience so much. I am truly grateful for everything and to every one of you who's been there with us and to those of you who made it all possible ❤ 
Where and when did you first see me perform?